You can flag and filter transactions that are "noteworthy," or for any reason at all. Transactions are typically flagged as noteworthy when they are important, suspicious, unexplained, or otherwise remarkable.
Mark a transaction as noteworthy by clicking the star icon next to the transaction. Instantly filter noteworthy from unmarked transactions with the double star box next to the "Accounts" drop-down box.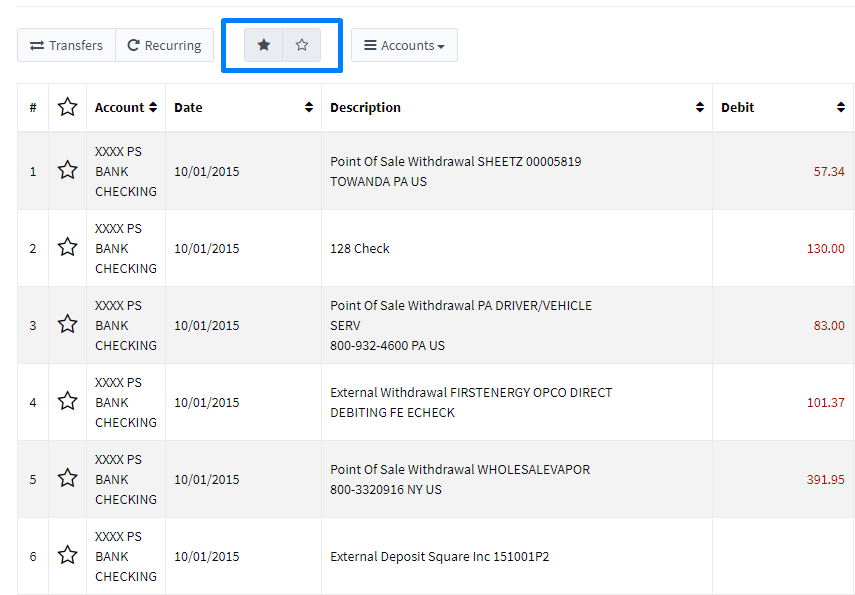 Select only the black star box to filter for noteworthy transactions.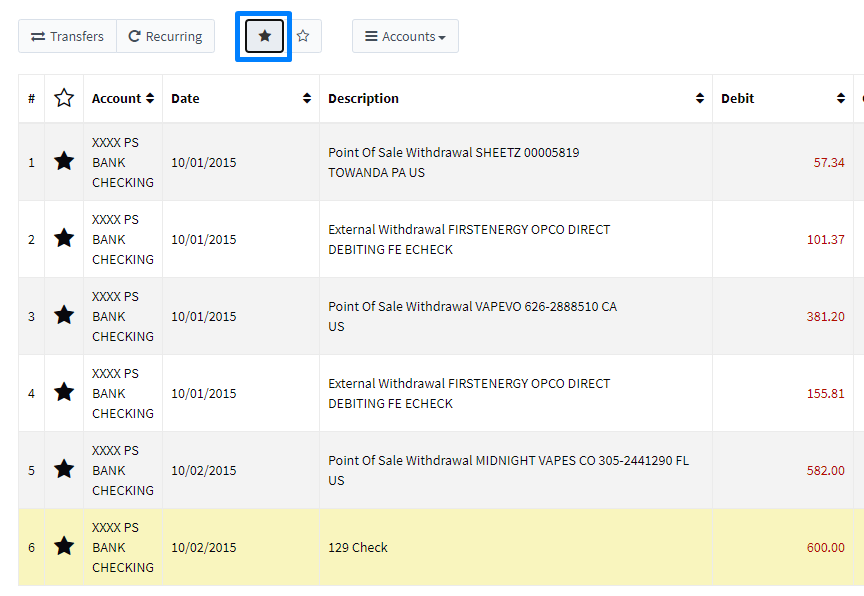 Select only the empty star box to filter for unmarked transactions.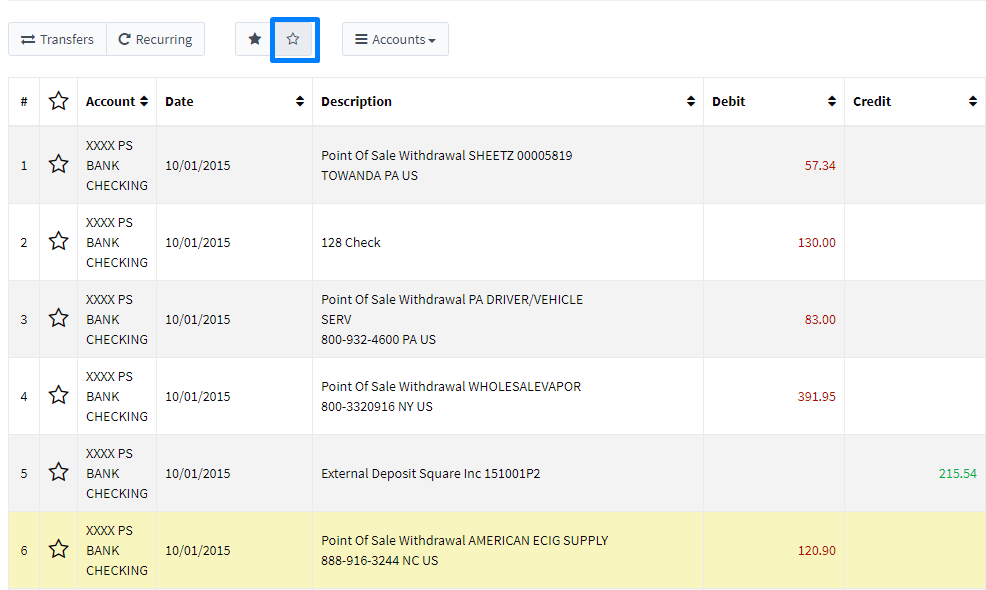 Select both star boxes to display noteworthy and unmarked transactions at the same time.