If you would like to begin receiving these Detect Email Notifications, please reach out to
support@ocrolus.com
and we can get this enabled for your user credentials.
You can now get email notifications when file tampering signals have been raised for:
book.detect.signal_found - A submitted book contains signals of potential fraudulent activity.
The email will contain the number of signals raised in a document or book along with the type of signals.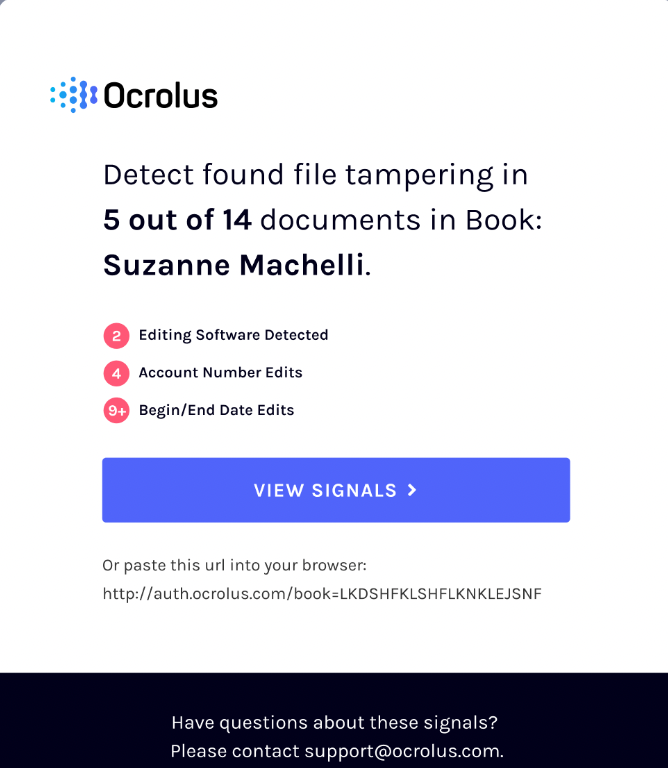 The criteria for Detect email notifications to be received by account users: