There are several methods to share books if your book settings are set to private. It is also important to note that only managers of the organization have sharing permissions, and can perform the below tasks.
From the book list page, click on the 'New Book' section on the right hand side of the page. You will receive a dropdown with the option 'Share Books'; click on it.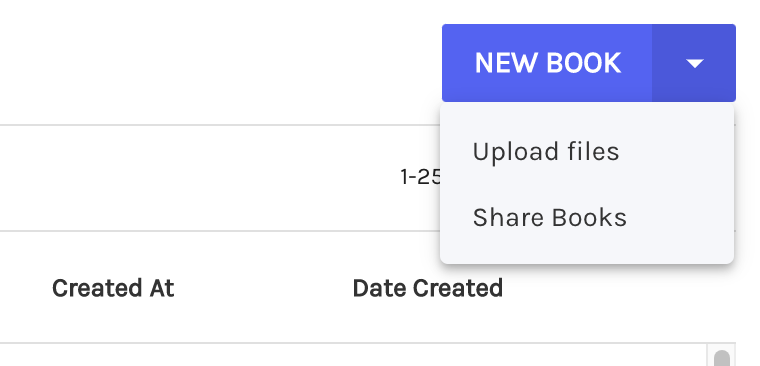 A new window will open wherein you can select the book in the 'Choose Books' section as well as the member of your organization with whom you wish to share the book. You can also view the selected member's email address from the drop-down list.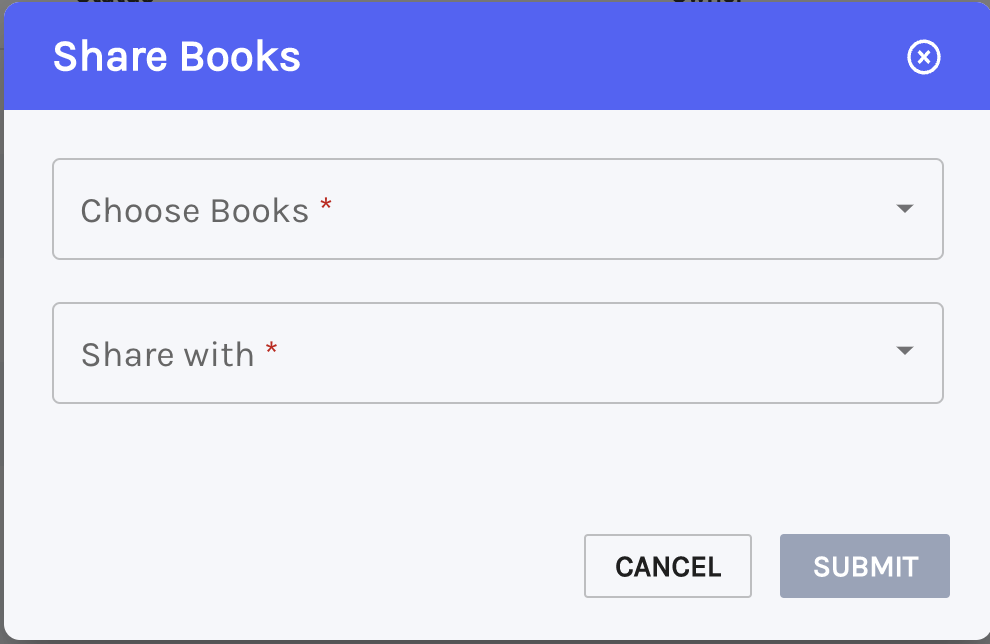 Another way to find books to share is to dynamically filter the book listing page based on the string entered in the search bar. You can now simultaneously share multiple books with multiple members.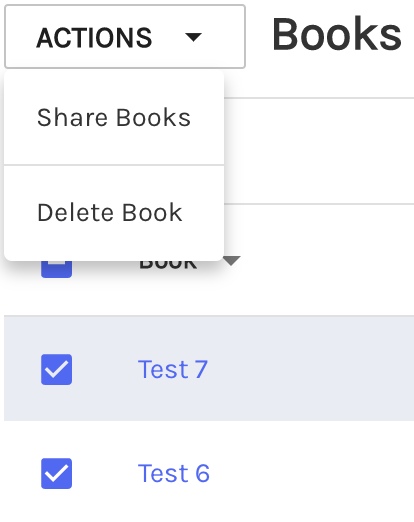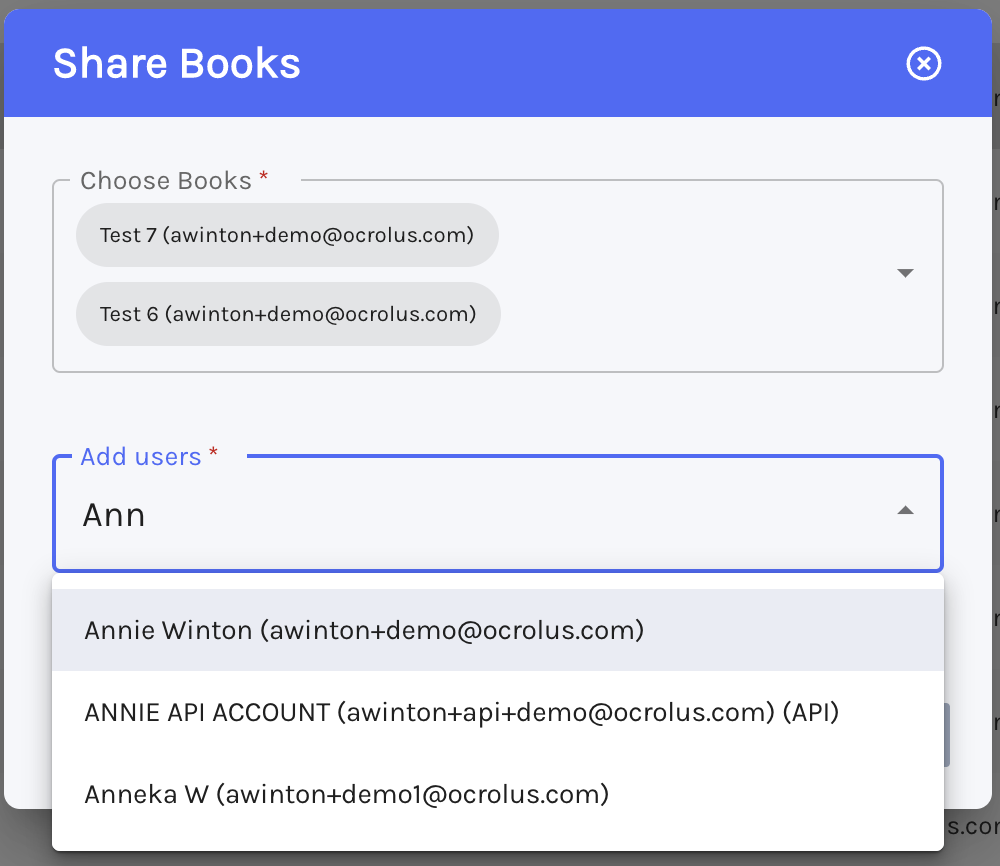 Click on 'submit' once you have selected the books and the members. After the book is successfully shared, the user that took the action will see a notification on top, and the user who was given access to the book will receive an email confirmation.