Misaligned Text visualization saves time and makes moving onto the next loan application easier by flagging misaligned text due to intentional file tampering.
Ruler lines, red highlights and clear signal descriptions help you spot what is normally invisible to the human eye, ensuring nothing slips through the cracks.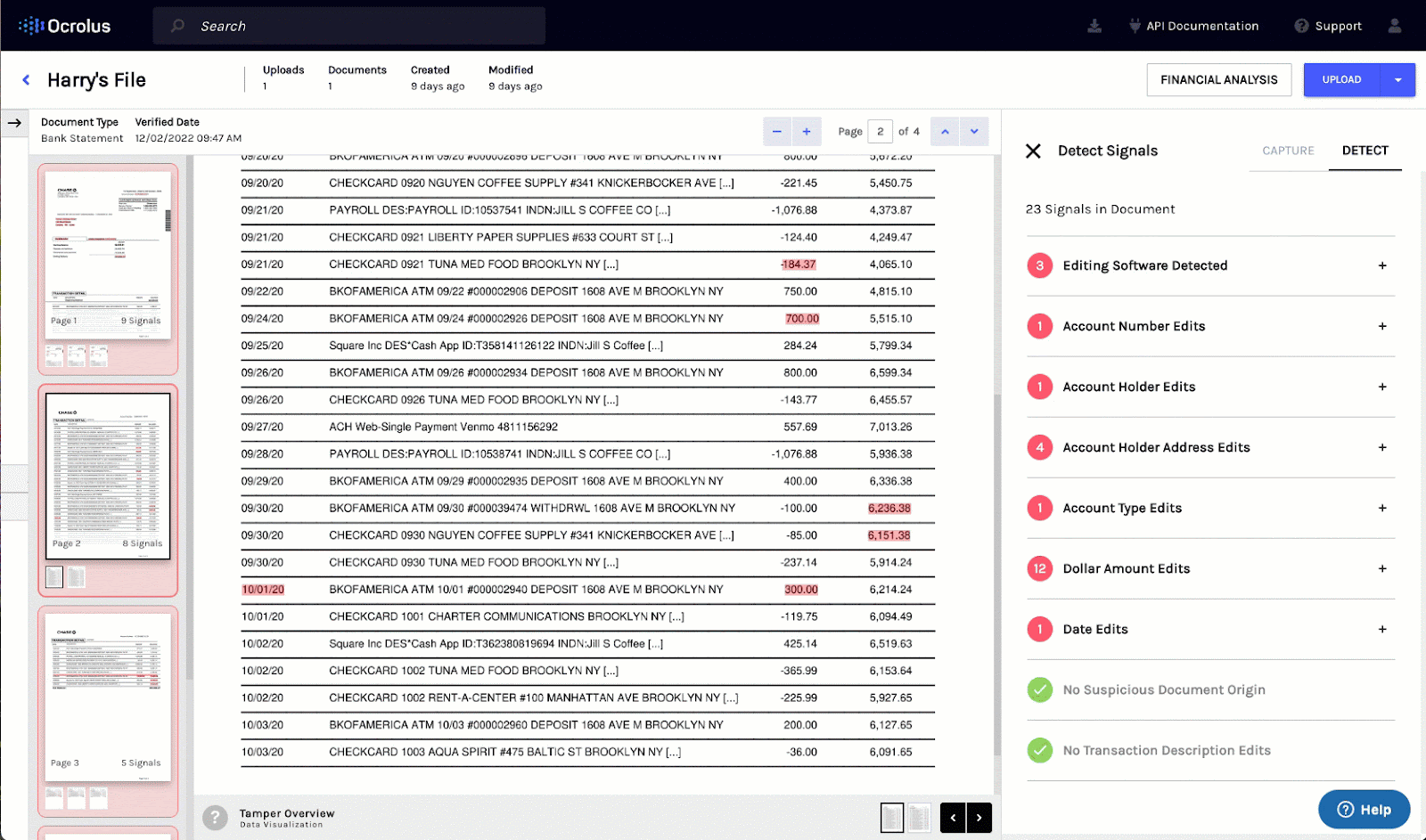 Questions about the new visualization? Reach out to support@ocrolus.com.