Ocrolus knows first-hand that many mortgage lenders rely on specific analytics to power their risk models. We offer custom analytics to ensure a seamless transition from your existing processes to automated, integrated workflows.
The Ocrolus dashboard is designed to help mortgage customers customize how revenue transactions are reflected in the analytic output. This feature allows you to make edits to revenue transactions that you would include or exclude from revenue at an individual book level
Here is how to manually include or exclude transactions from revenue.
Under the "transactions" tab, you can see the "excluded" and "included" buttons.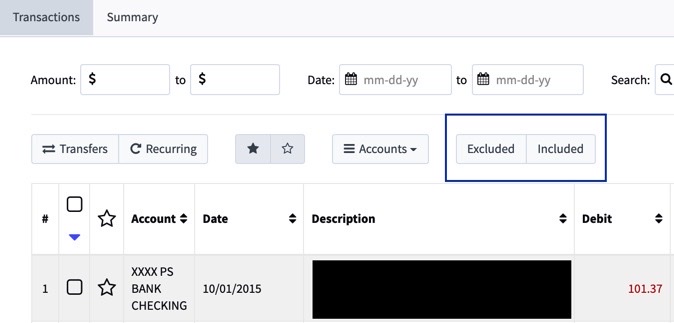 When you click on the "included" button, you can view all the transactions that have been included in revenue.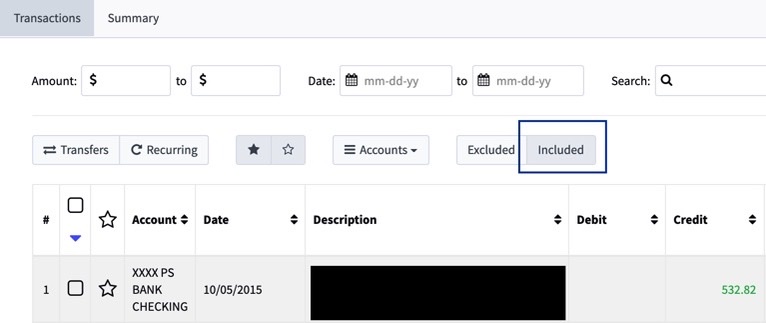 Similarly, if you click on the "excluded" button, you can view all the transactions that have been excluded from revenue.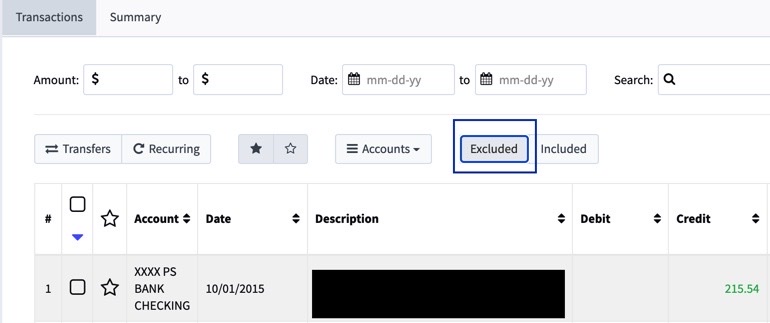 To view transactions included or excluded from revenue separately be sure to click on the reset button.

Once you are ready to make manual adjustments click on the desired transactions and "Move to Excluded"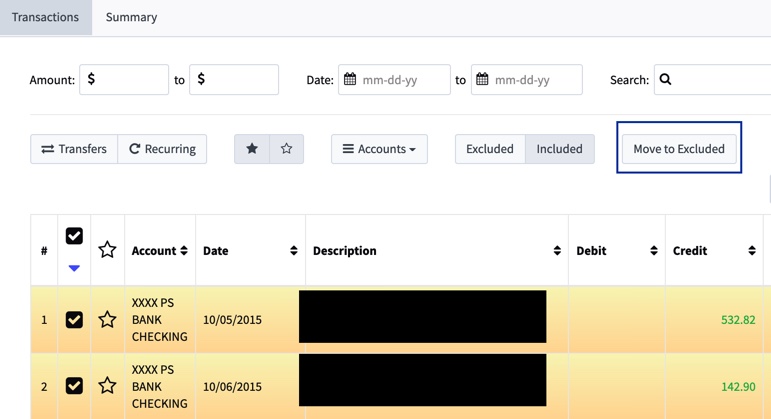 or vice versa "Move to Included"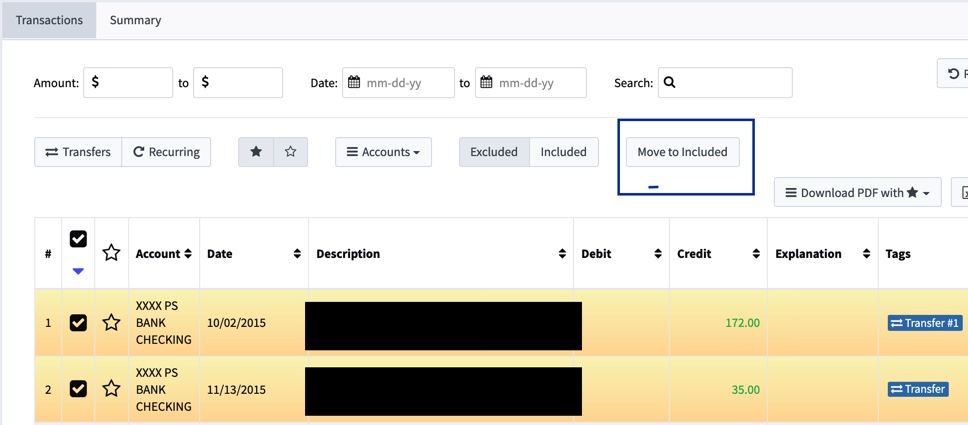 To see the manual updates made for the transactions you can export at a transaction level within the Traction tab. Any data output generated from this view will have a column labeled "Status". It is here where you can see, what has been manually adjusted for included or excluded transactions.

You can also see a consolidated view of all the transactions that have been included or excluded in revenue. Simply go to the "Summary" tab and generate the Lender Analytics.
Please note, this change will apply to the specific case and will not apply to all cases going forward.
To make custom updates for your organization, please refer to our Knowledge Base article on "How to Make Custom Updates to Lender Analytics"
If you want to make customer updates for all cases moving forward, please contact support@ocrolus.com.