To download Lender Analytics, you will first need to be in a Book on the Book Overview page. Once your book has completed verification, you'll be able to view the extracted data and then proceed to the analytics results. On the upper right-hand side, you'll see the "Financial Analysis" button which will redirect you to the Transactions/Summary view.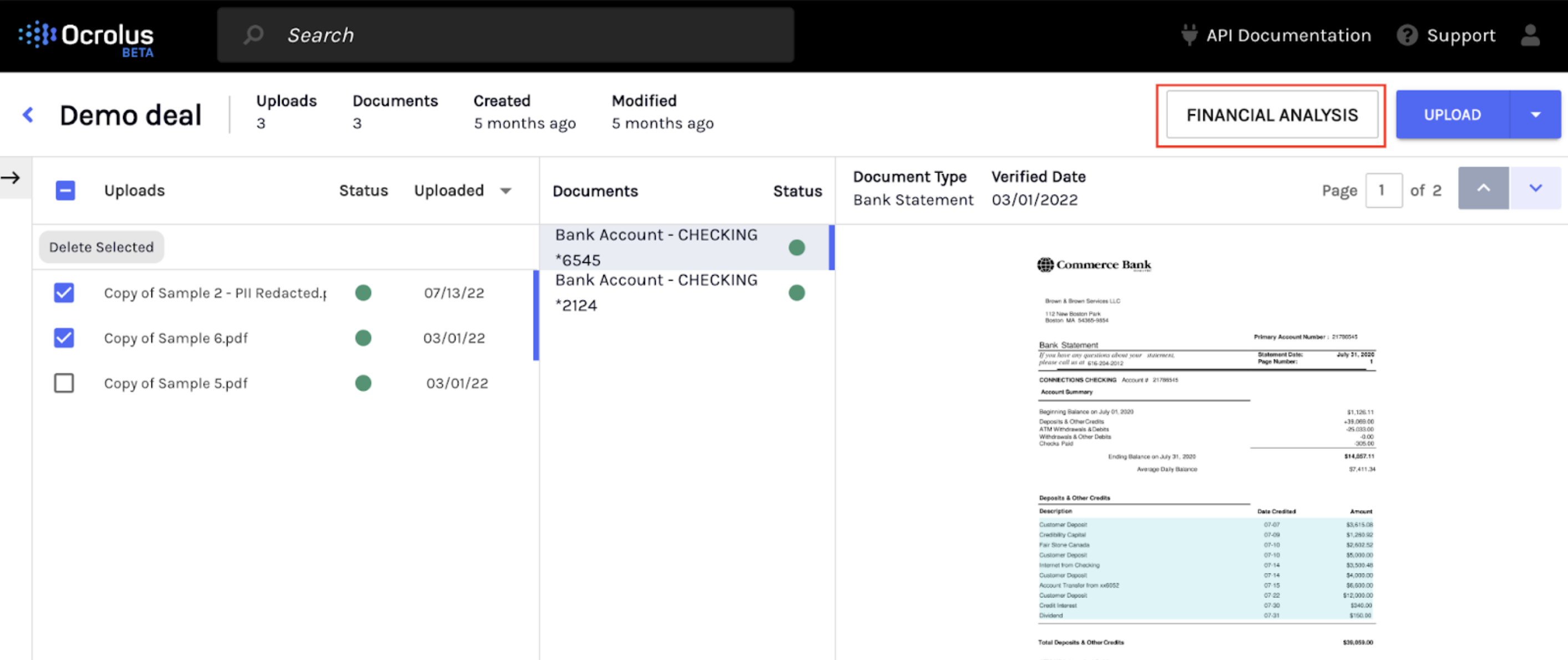 Once on the Transaction/Summary view, you'll see the "Generate Lender Analytics" button below the cash flow (see below).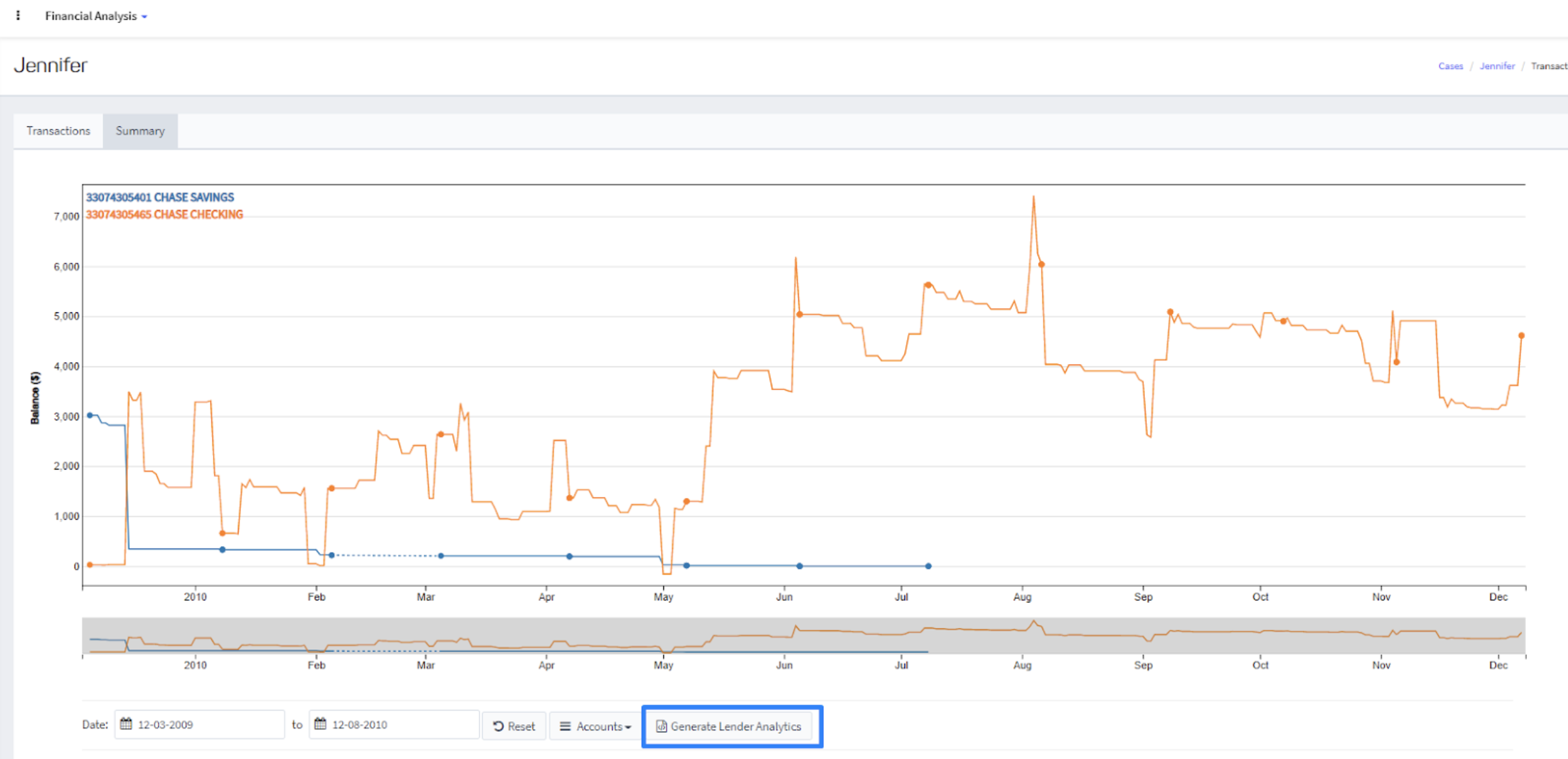 Your lender analytics report will be generated under the "Analytics Downloader" tab located on the left-hand menu.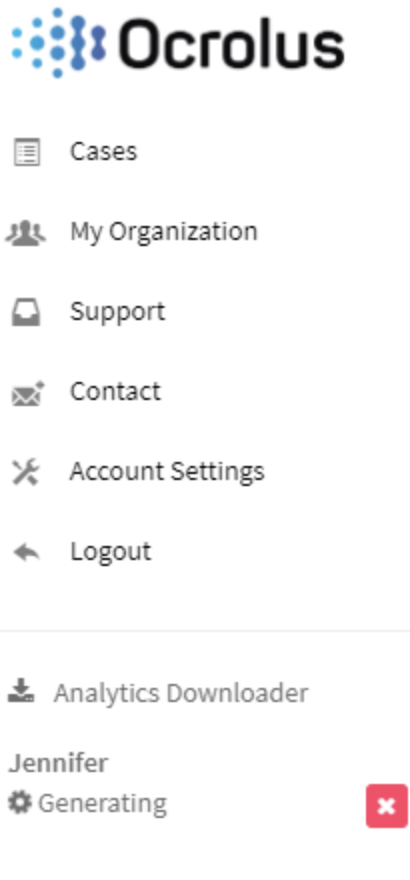 Once the report is generated, you can download the analytics in JSON or Excel formats.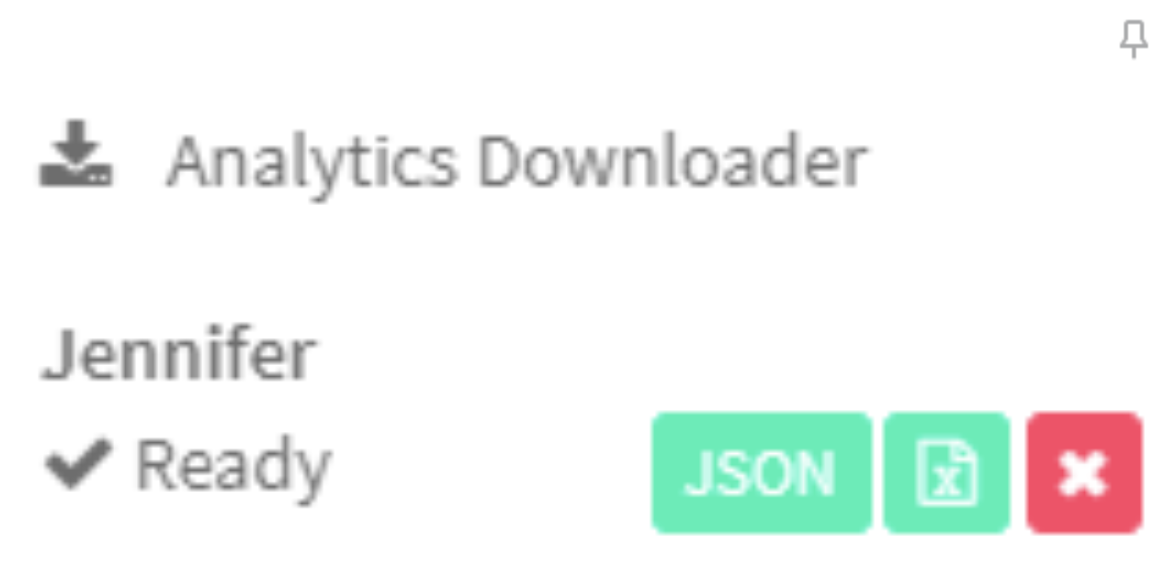 Please note that due to a number of variables, the time to generate analytics can vary by case.