Once your book has completed verification, you'll be able to view the extracted data and then proceed to the analytics results. There are two ways to generate the Lender Analytics – through the Book List page and within a book.
Book Listing Page
Through the main Book List page, you have the ability to select several books by checking the boxes on the left-hand side. After choosing which books you'd like to download, the "Actions" button will appear so that you may generate multiple analytics at once.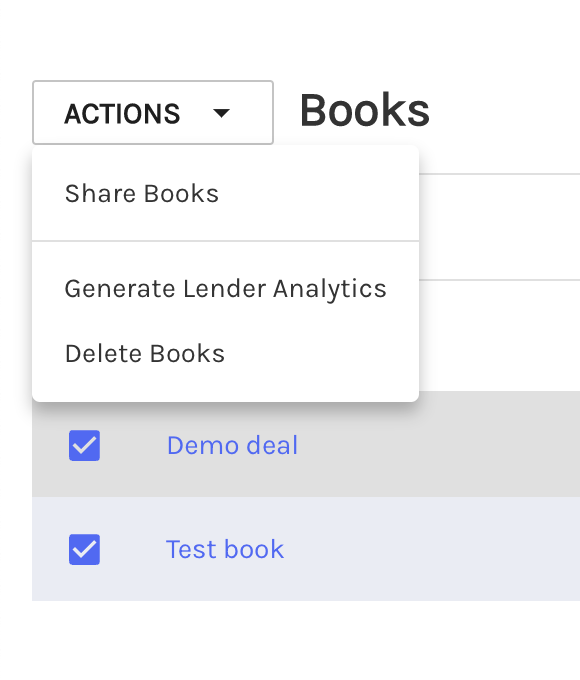 Also on this page, you have the option to click on the three dots under the Actions column to generate a single book's analytics.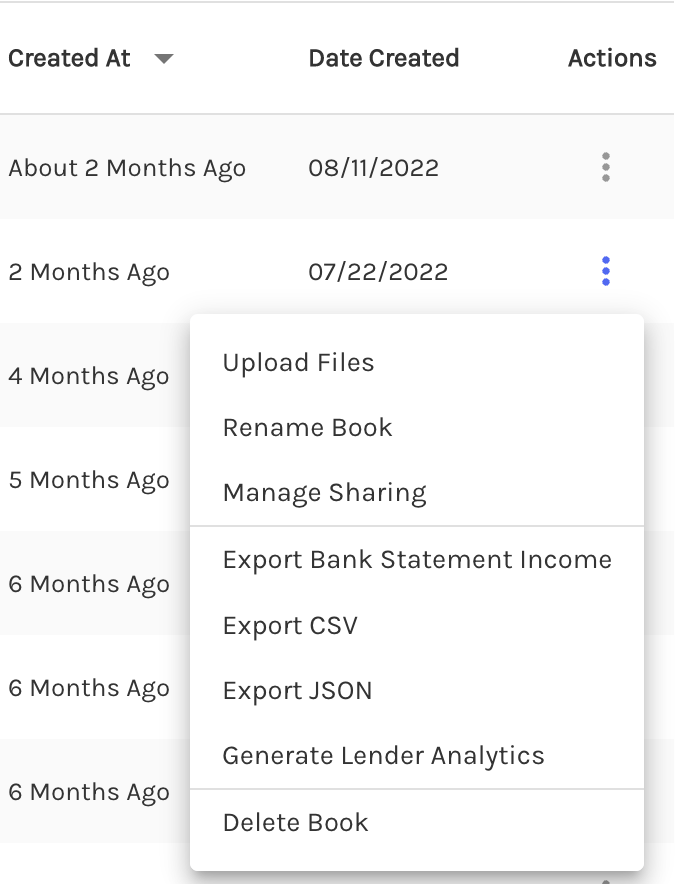 Book Overview
After clicking within a book, there is a dropdown next to the purple "Upload" button which allows you to generate the analytics at the individual book level.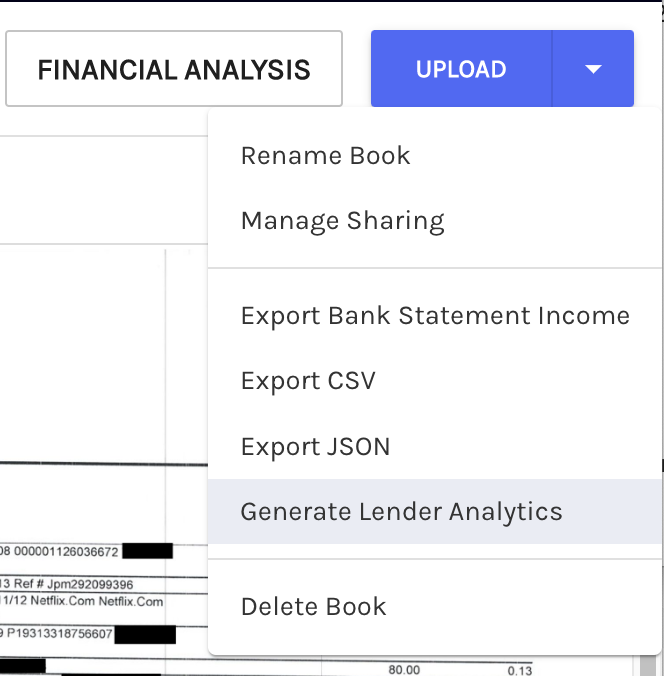 From either method, you will receive a notification that the Lender Analytics are generating and another when they are ready to download from a pop-up on the right-hand side of the screen.

Once the report is generated, you can download the analytics in JSON or Excel formats and it will be stored in the Downloader for up to two weeks.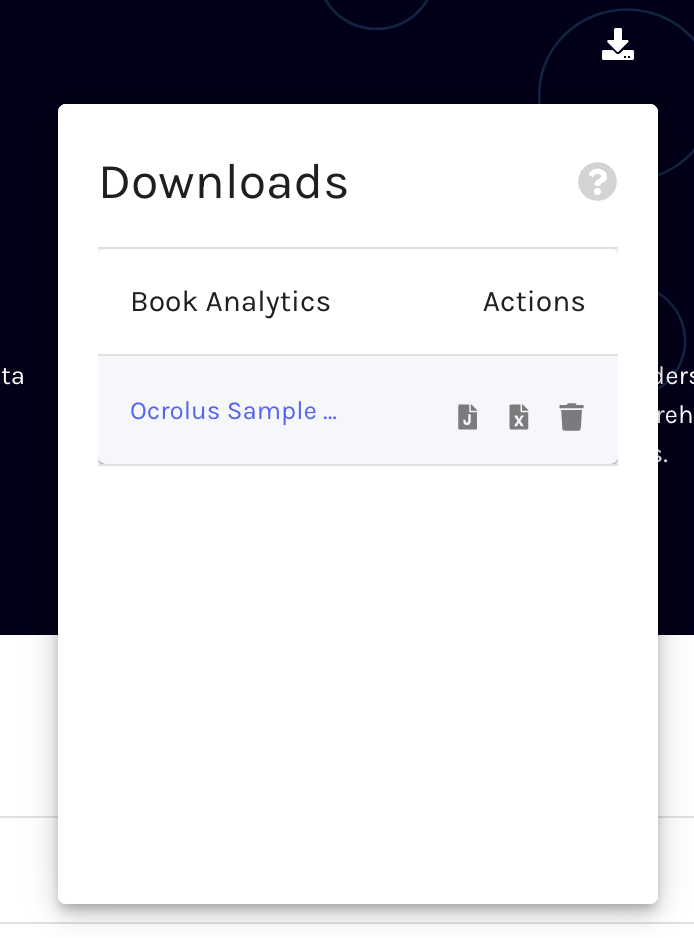 **Note: The Generate Lender Analytics button within the Financial Analysis tab will still be available at this time, but is planned to be deprecated.