The lender analytics are available for download on the dashboard under the "Summary" tab in the "Financial Analysis" section of a case.
You can find the "Generate Lender Analytics" button below the cash flow graph.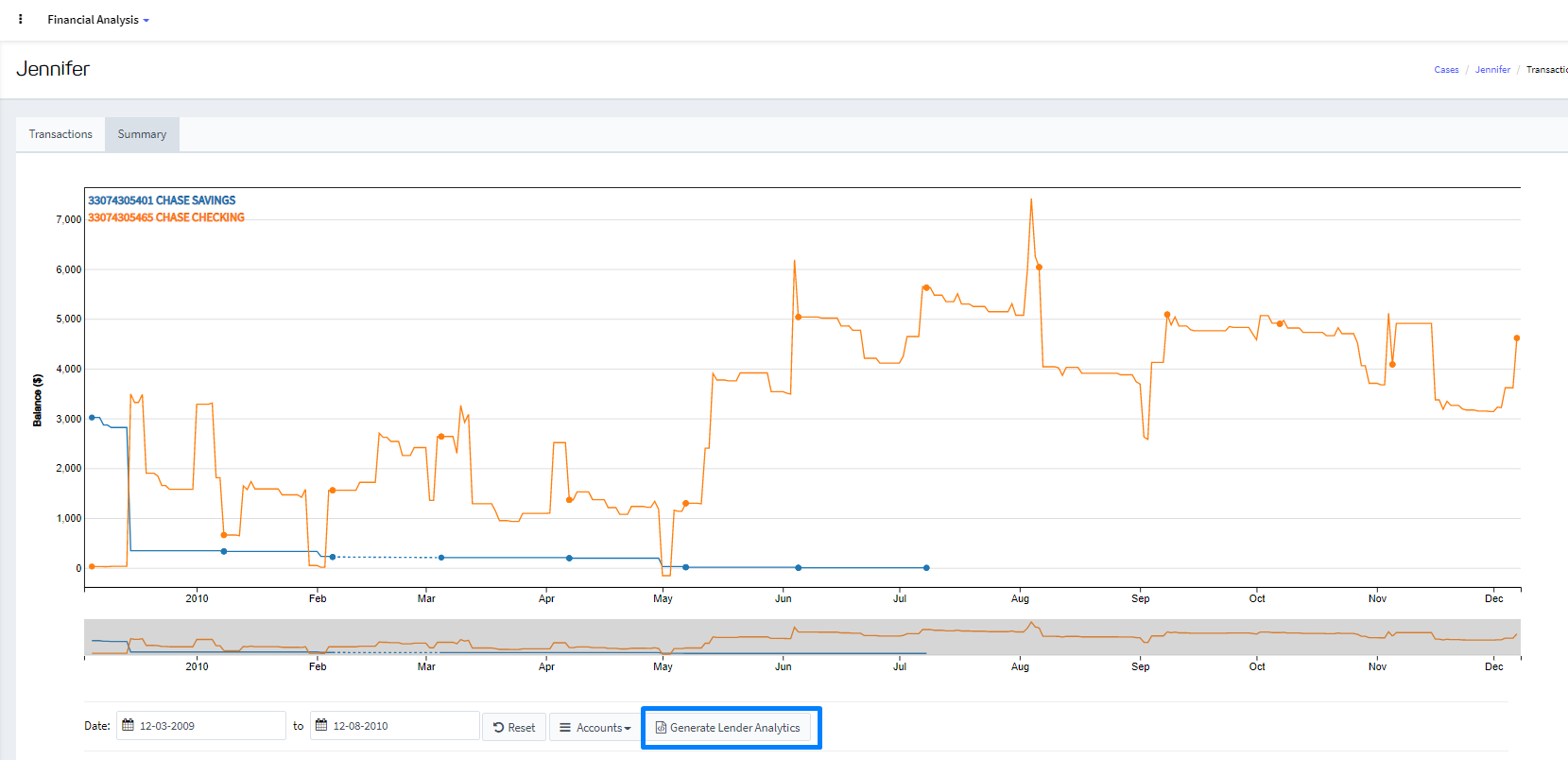 Once "Generate Lender Analytics" is clicked, they will generate under the "Analytics Downloader" located on the left-hand menu.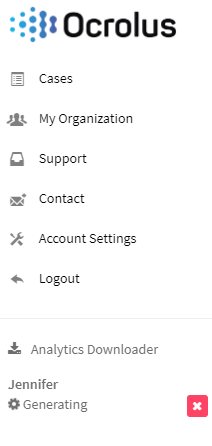 After the generation completes, you can download the analytics in the following formats: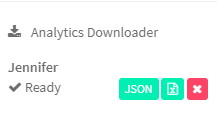 Please note that due to a number of variables, the time to generate analytics can vary case by case.