On the first tab of the Lender Analytics spreadsheet, you will see the summary section.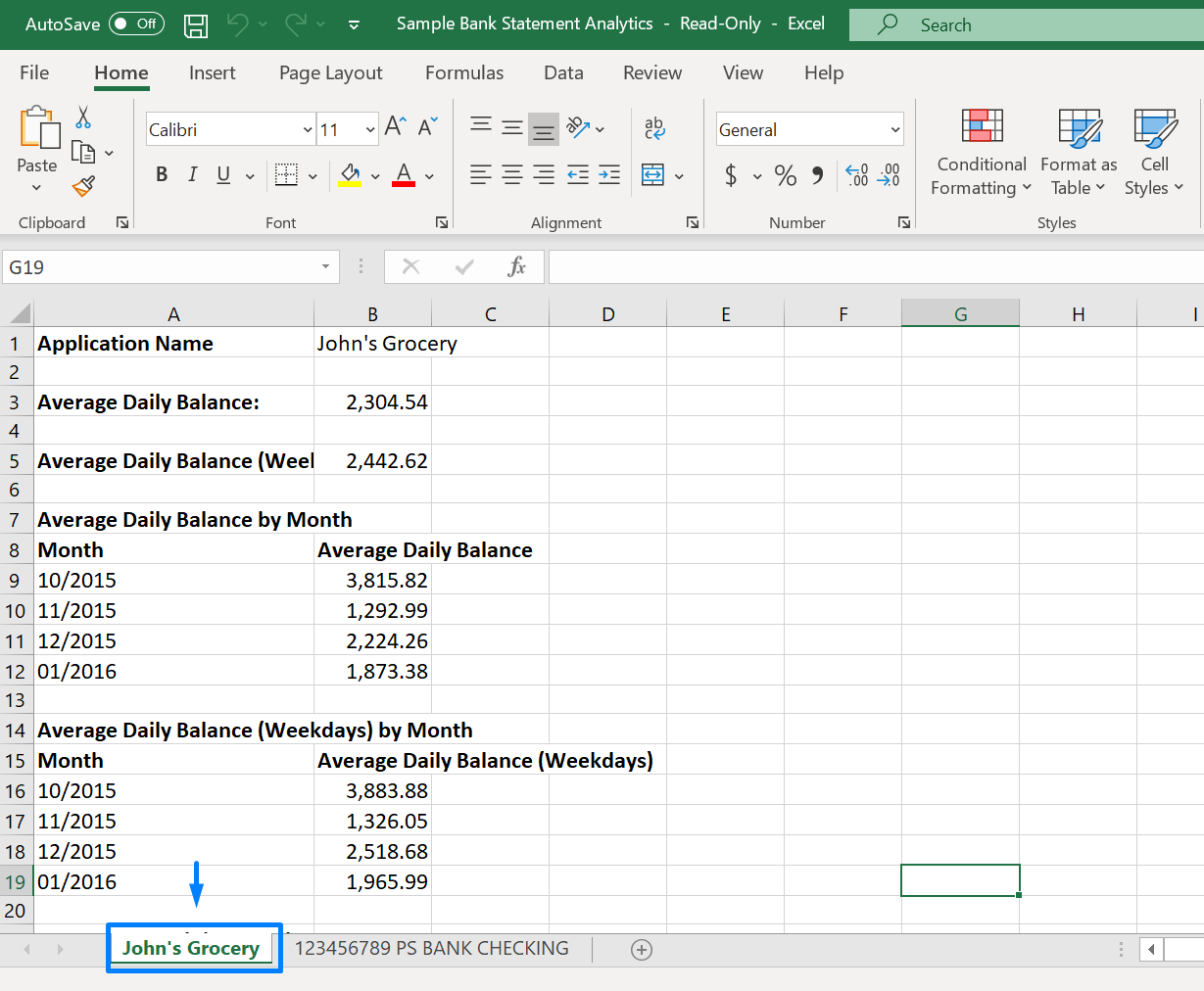 On the second tab, you will see the bank account information for each account that was identified. Here you will be able to see the statement period data for each account.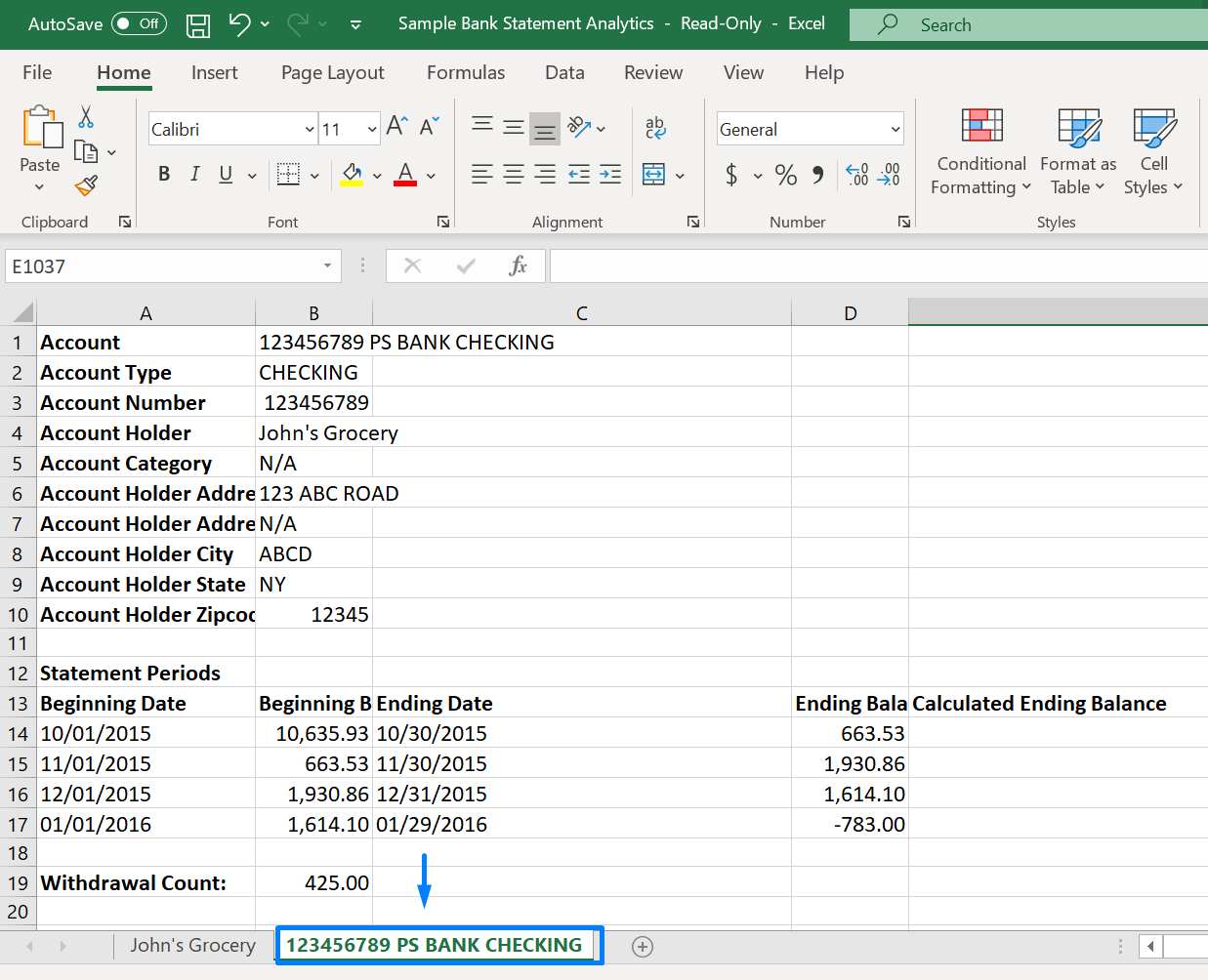 In the left-hand corner of the bank account tab, you will see a drop-down that lists all of the analytics that we provide.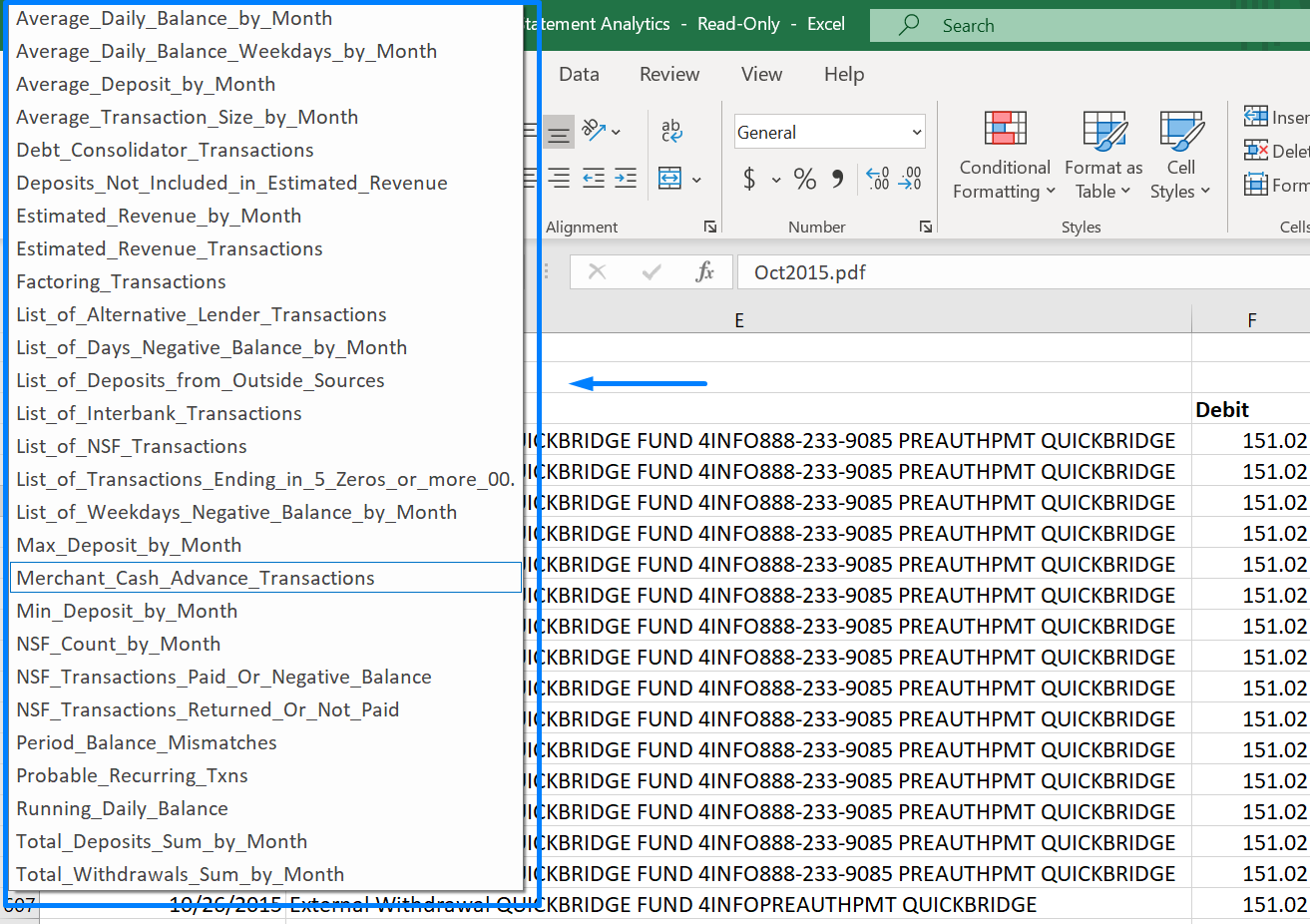 Some of the key terms you will see on this tab include:
Estimated Revenue

Average Daily Balance

Running Daily Balance

List of Alternative Lenders

Merchant Cash Advance Transactions

NSF Transactions
Please see our Lender Analytic Guide for the full list of analytic terms and definitions.