You can add and remove members from your organization by clicking on the "Team" tab which is found under the profile widget on the top right of the page.
Only Managers can perform this function of adding or removing users.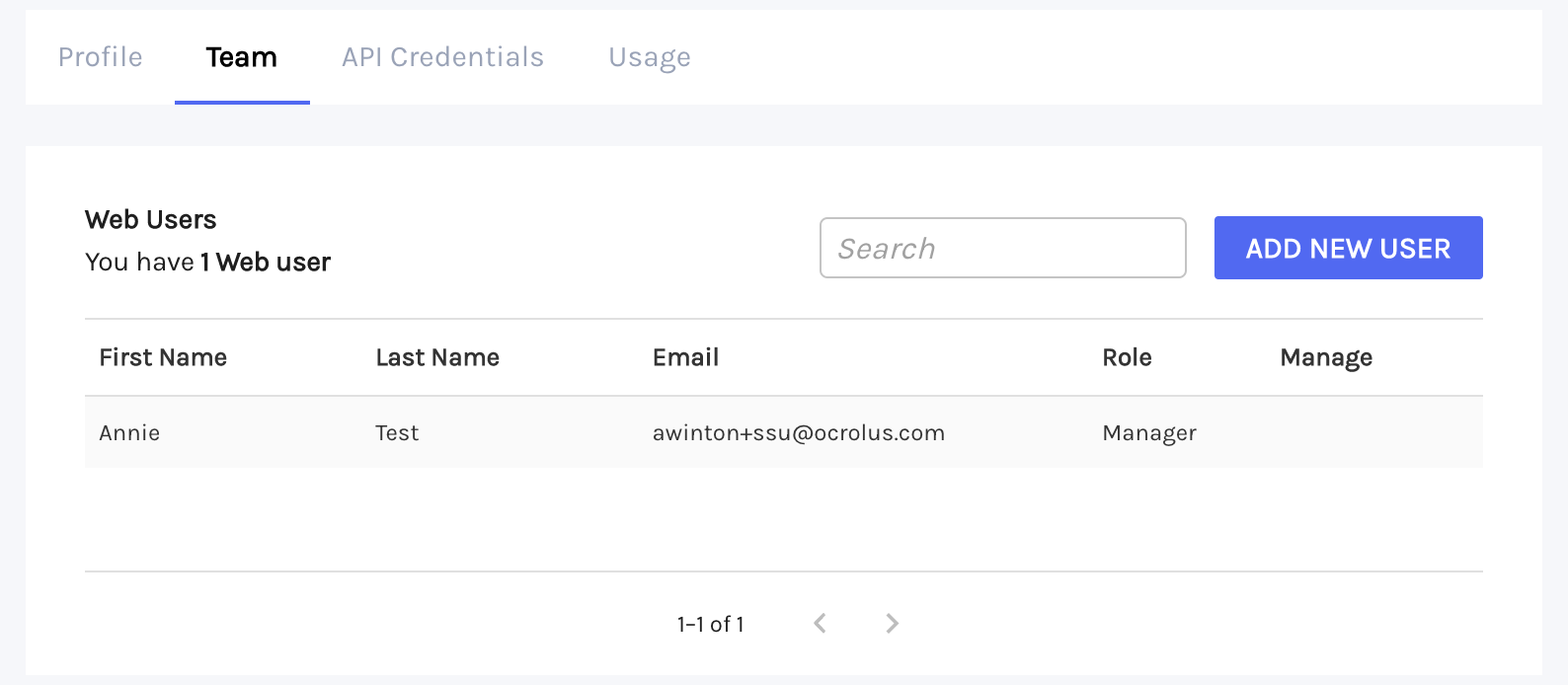 To Add Members: Managers can invite new users to create accounts and join the organization by selecting the "ADD NEW USER" button. You will see a new window where you can fill out the user details and then click on the submit button.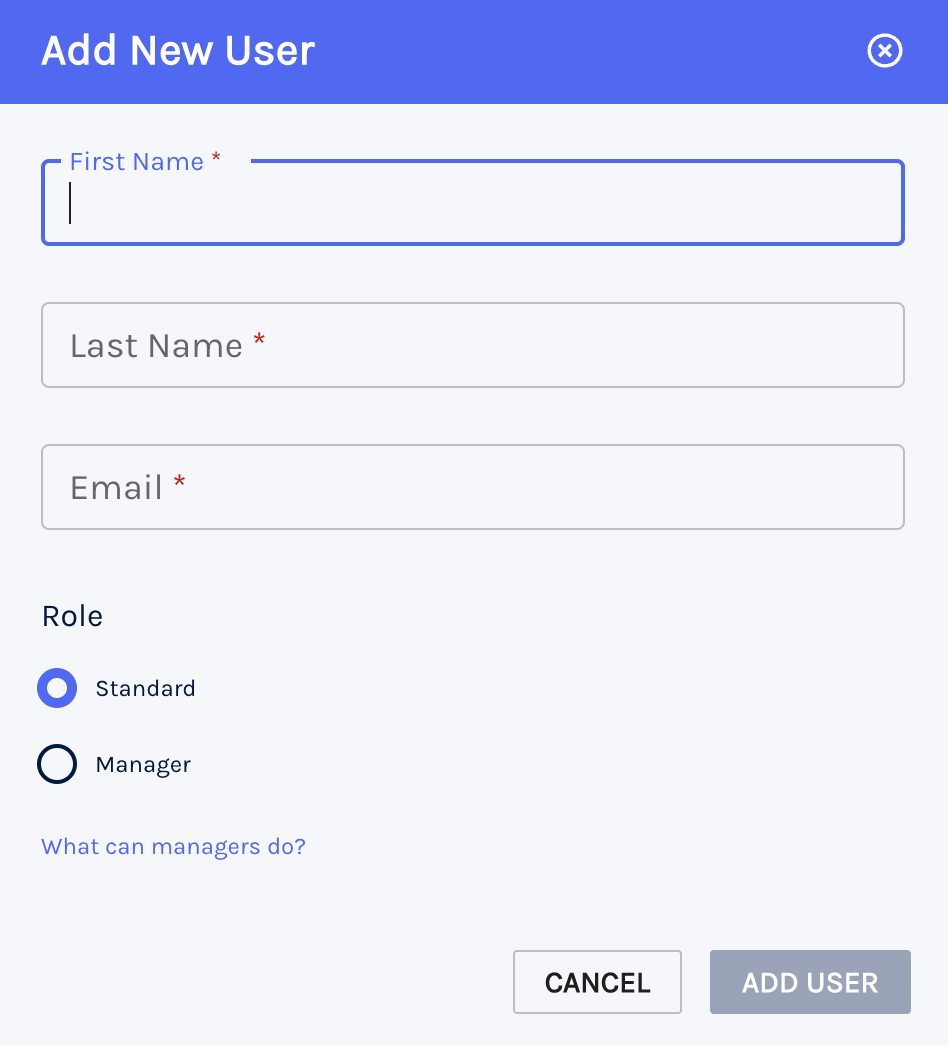 After adding a user, that member will receive an email to join your organization. You will now see this user in the "Invitations" window.
Managers can also remove a member from the organization by clicking on the 'Manage User' button on an existing user in the profile tab.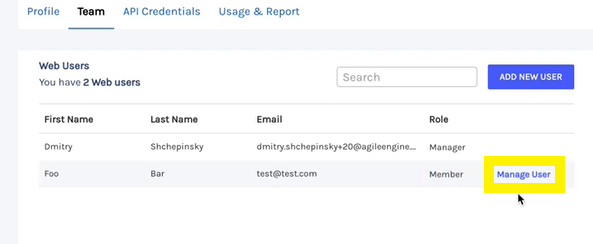 In the 'Manage User' window, click on the 'Remove User' button.