You can upload documents such as Bank statements, Paystubs, W2s, and 1040s for analysis by selecting an existing Book in the "Books" tab (also found on the homepage) or create a "New Book" and give the Book a Name.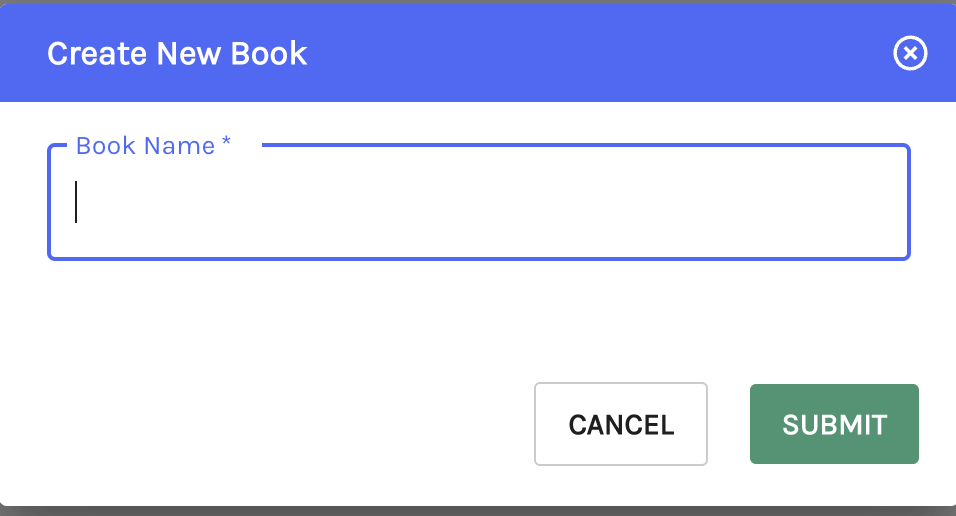 After entering the Book, click "Upload Documents." 

A pop-up box will appear where you have two options that exist for uploading files. You can either drag and drop documents, or you can select them from folders on your computer. You can process Bank statements, Paystubs, W2s, and 1040s.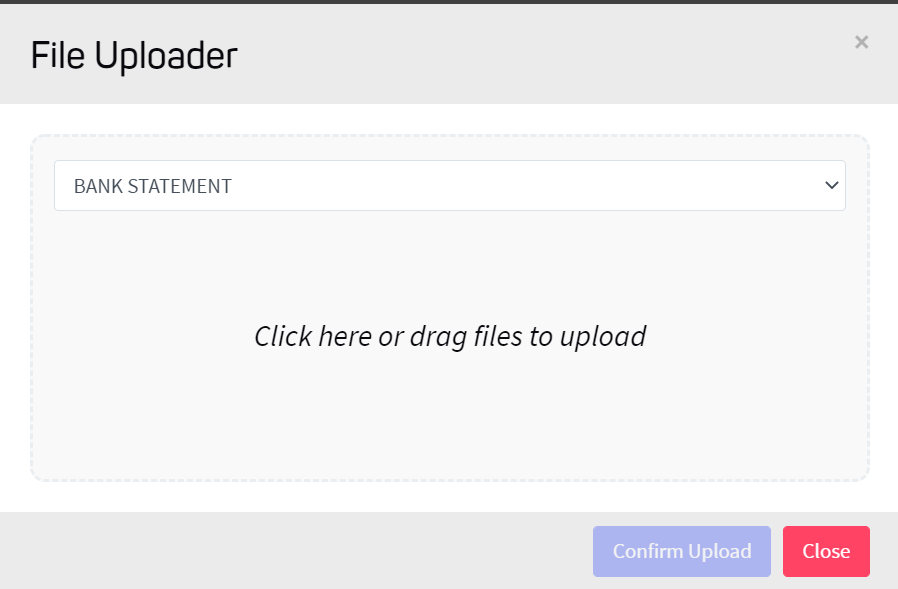 To select between different document types for upload you can choose from bank Statement, 1040, Paystubs, and W2 from the dropdown before uploading supporting documents.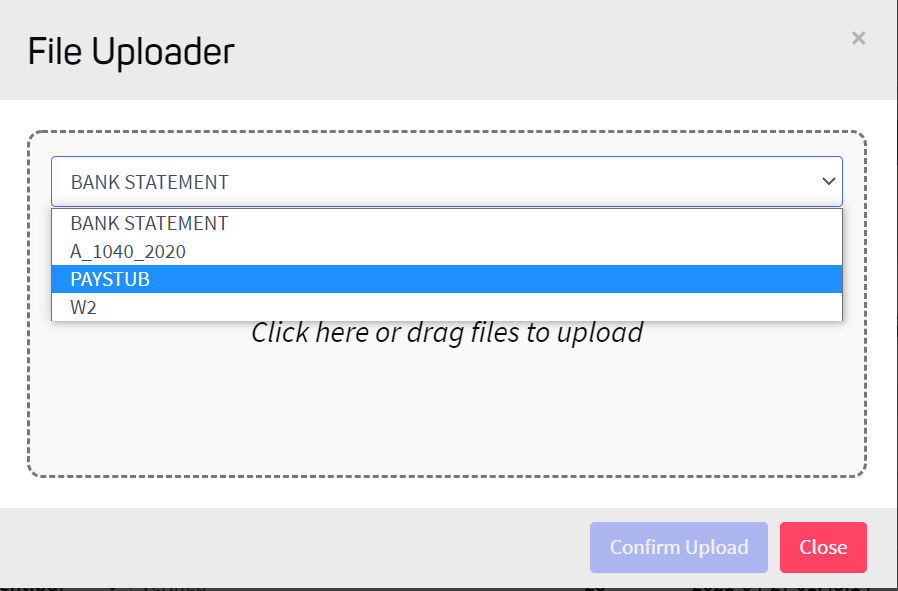 Once the file is uploaded, you will then click on "Confirm Upload".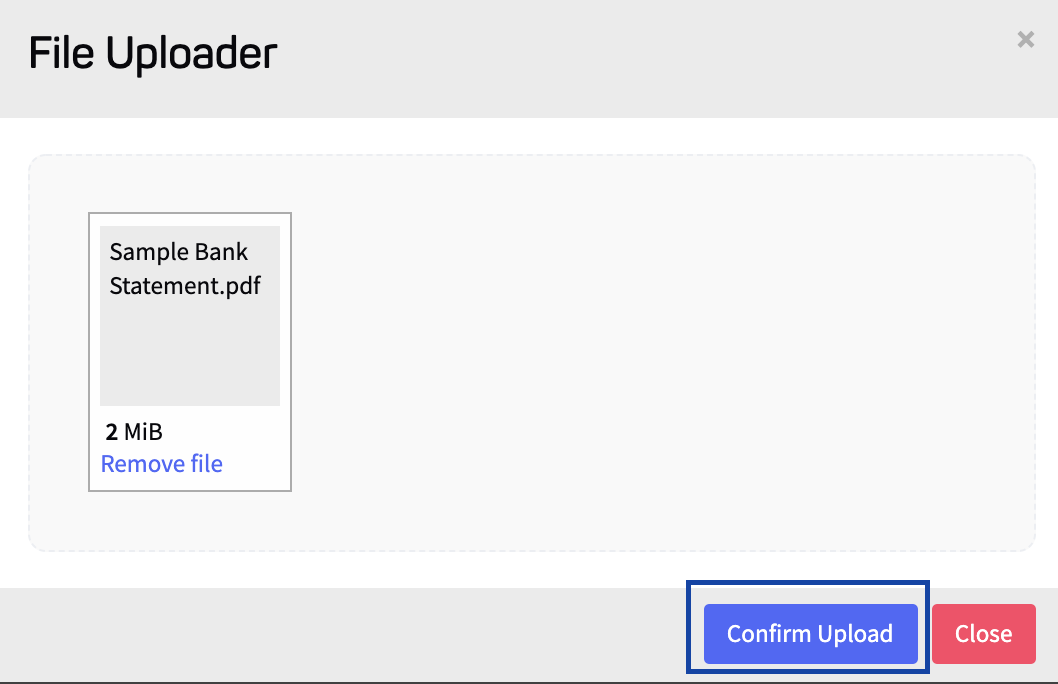 The uploaded file will then feature a checkmark to confirm upload, you can then click "Close".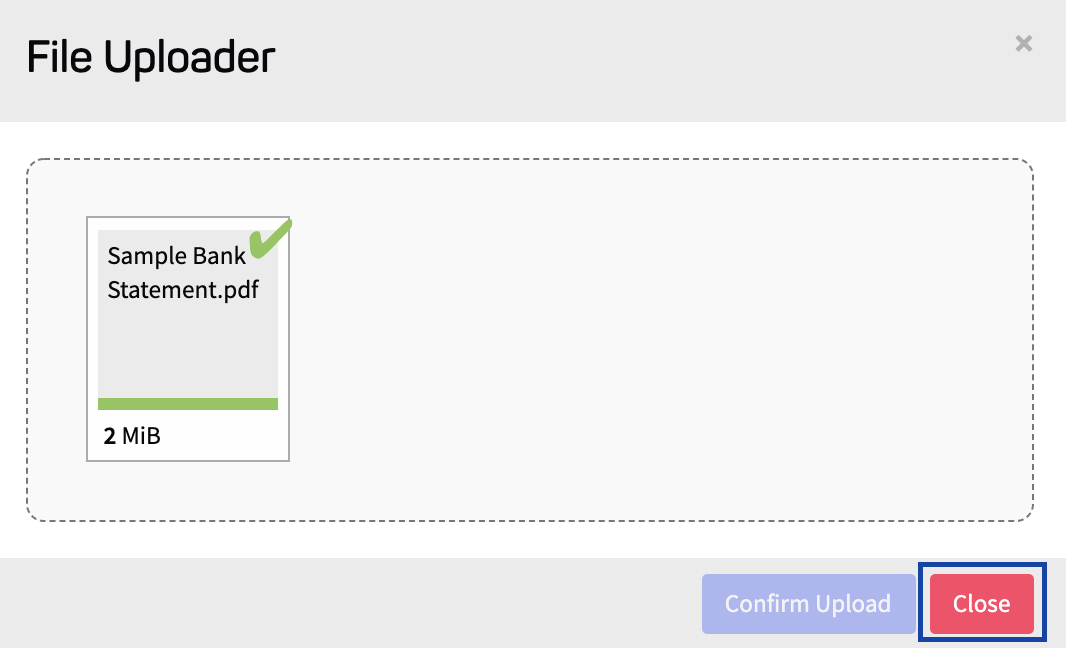 In case you wish to delete any unwanted document after upload, you can hover over the file uploaded, where you can click on the Remove file option underneath the file.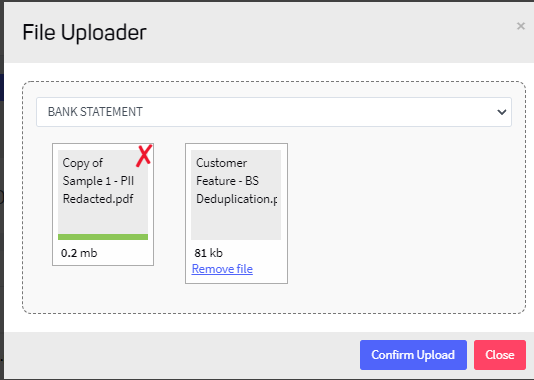 Ocrolus will categorize each file that you upload into four possible statuses, outlined below. File statuses are visible under the "Progress" column in "Document Manager." You can also track the status of the book on the Book Overview landing page.
Pending Verification - This status indicates that Ocrolus is currently analyzing the file. You will not have the ability to rename or delete a file that is pending verification. However, you can preview the source document, or cancel the analysis of the file.

Verified - This status means that the data in the file has been successfully extracted and analyzed. At this stage, you can review the analysis, preview the source document, and rename or delete the file. Deleting the file will permanently erase the data from Ocrolus servers.

Rejected - Ocrolus can reject a file for two reasons. Either the document type is not supported, or the quality of the statement is unreadable. You can still preview the source document and delete rejected files, but you can't rename them.

Canceled - You will not be charged for any files canceled before analysis. These files are labeled "Rejected: Customer Requested Cancellation (not billable)." You may be charged for files that are canceled later on in the analysis process. These files are labeled "Rejected: Customer Requested Cancelation (billable)."

Once the document has completed verification, you can click on the Book to view the document.