Navigate to the "Books List Overview" page on the Ocrolus Beta Dashboard
Click on "New Book" to upload new bank statements.

Name your book and click "Submit".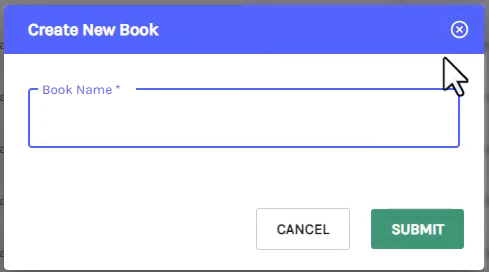 Choose the form type "Bank Statement" from the dropdown menu, drag and drop your bank statement documents into the File Uploader and click "Submit".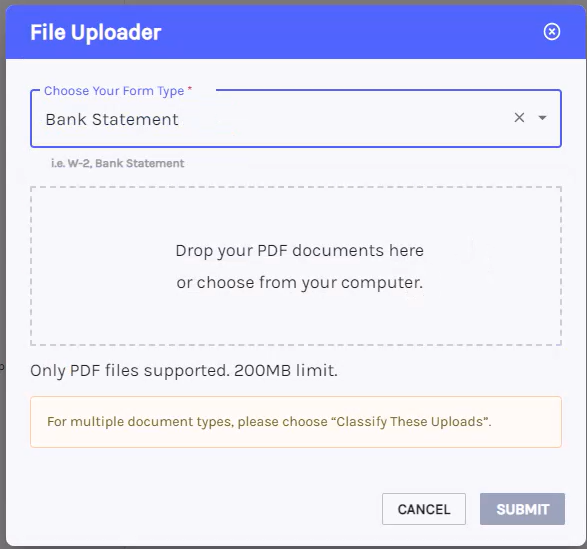 Once the bank statements are submitted, they will be in the status of Verifying until the Ocrolus process is complete. Once complete, the status will change status to "Verification Complete"