If your document is rejected because the PDF file is corrupt, we recommend 'Printing to PDF' and uploading the document again.
To print to PDF, open the file and select 'Print'.
From the printer settings dropdown, select 'Microsoft Print to PDF' and select 'print'.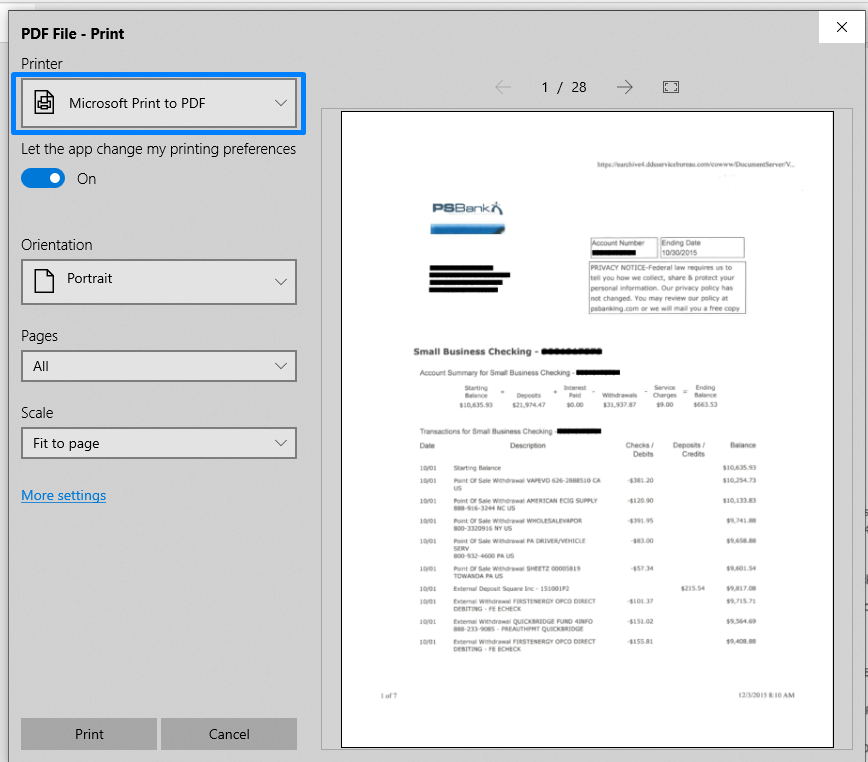 Save the document and upload it again in the Ocrolus dashboard.
For steps on uploading documents, file statuses, and rejection reasons, please see this documentation on Uploading Documents for Review.